Monthly Archives:
March 2009
Salvete AC readers!
Here are today's Top Picks in the Catholic world:
1. The great Cardinal Pell offered his thoughts on the future of liturgical development by stating that ad orientem will be mandatory so as to move away the priest as the center of worship back to Jesus Himself, ie, both the priest and the congregation should be facing towards God.  In addition, when the priest turns away towards the congregation, there should be a crucifix in between he and the congregation so as to maintain the center of worship God and not the priest.  What a wonderful and great Cardinal that Australia has!  Let us pray for more such strong leaders of the Church worldwide and especially here in America.  Ora pro nobis!
For the article click here.
2. Sister Janet Ferns, a nun who has worked in Nigeria and Zambia, has explained what most condoms are used for by the locals in Africa… to fish with.
For the link click here.
A look at the federal budget since 2000, with projections, for what little they are worth, by the White House and the Congressional Budget Office to 2019.  By CBO estimates last week, the budget deficits between now and 2019 would total $9, 300, 000, 000, 000.00.  The entire cost of WW2 for the US in 2008 dollars was 3.6 trillion.  This year the budget deficit will total 13% of our gross domestic product.  This isn't economic policy, it is lunacy.  These type of deficits are completely unsustainable, and we are running towards national bankruptcy.  It is impossible to borrow these type of funds from abroad.  We will simply create the funds out of thin air.  The long term impact on our children and their children can be easily imagined.  As the Heritage Foundation points out, this is a completely bi-partisan disaster.  Politicians have acted like teen-agers with stolen credit cards for far too long.  However, this will stop.  It will stop either by voters throwing out of office the fiscally irresponsible, or, much more likely in my estimation, the economy will simply hit a brick wall.  This will not, cannot, go on.  How it is stopped is up to us.
Update I:  The President of the EU slams current US economic policy as a road to hell.  I never thought I would live to see the day when a President of the EU would have more economic sense than a President of the US.
UpdateII:  Hattip to Instapundit.  A sign of things to come.  Stocks slide after a lack-lustre sale of T bills and notes: 
"Bond prices fell after the auction of $34 billion in 5-year Treasury notes. The yield on the benchmark 10-year Treasury note, which moves opposite its price, jumped to 2.77 percent from 2.71 percent late Tuesday. The yield on the three-month T-bill rose to 0.19 percent from 0.17 percent Tuesday.
Investors gave an unexpectedly cool response to the note sale just a day after a $40 billion auction of 2-year notes suggested strong demand. The government is running up huge deficits in order to fund an array of plans to provide stimulus to the economy and support to the ailing financial system. Any suggestion that demand for U.S. government debt is weakening is a negative for stocks, simply because Wall Street has been relying so heavily on the government's rescue plans.
The surge of worry over the debt auction wiped out the market's early optimism in response to durable goods and home sales data."
1745 was a busy year in the history of the misnamed British Isles, with Bonnie Prince Charlie doing his best to end the reign of the Hanover Dynasty in England, so I guess it is excusable that no note was taken of the birth date of John Barry in Tacumshane, County Wexford, Ireland.  During his childhood John received, along with all the other excellent reasons given to Irish Catholics over the centuries to love Britannia, good reason to look askance at the British when his father was evicted from his poor little farm by their British landlord, and the family went to live in the village of Rosslare.
Hattip to Dale Price.  Bishop John M. D'Arcy has made his statement:
"Concerning President Barack Obama speaking at Notre Dame
graduation, receiving honorary law degree
March 24, 2009
On Friday, March 21, Father John Jenkins, CSC, phoned to inform me that President Obama had accepted his invitation to speak to the graduating class at Notre Dame and receive an honorary degree. We spoke shortly before the announcement was made public at the White House press briefing. It was the first time that I had been informed that Notre Dame had issued this invitation.
Bishop John M. D'Arcy of the Diocese of Fort Wayne-South Bend is planning to release a statement tomorrow, March 24, on the intention of Notre Dame to pay homage to Obama on May 17, 2009.  Assuming that the Bishop condemns the visit this would not be his first clash with the powers that be at Notre Dame.  On February 24, 2004 he condemned the annual presentation at Notre Dame of the Vagina Monologues.  Notre Dame ignored him, and, under President Jenkins, the department sponsored Vagina Monologues performances continue, with his about face on that issue indicating Jenkins' complete lack of willingness to defend Catholic teaching and morality.  On  April 30, 2006 and again on March 2008, Bishop D'Arcy released statements about the ongoing performances of the Vagina Monologues, highlighting his intense disagreement with Jenkins.    The Bishop has also condemned the "Queer Film Festival" sponsored by Notre Dame.
As the government continues to pump money into AIG, the foundering insurance giant which found itself at the center of the real estate and financial crashes, I've seen increasing numbers of commentators demand to know why no one is calling for the jailing of AIG executives on charges of fraud. How, the argument goes, was their selling of financial insurance products any different from the sort of fraud Maddoff carried out? They sold insurance policies they couldn't cover! They took money and gave nothing in return!
I think this tends to underline that people don't actually understand insurance and how it works very well. This is doubly concerning in that insurance has become increasingly central to people's ideas of economic security in the last few decades. Indeed, we've reached a point where lacking health insurance is itself considered a health problem, regardless of whether this actually results in someone failing to receive needed treatement.
What is insurance? Basically, insurance is a way of extending your savings for unlikely but high cost eventualities.
The pic above certainly sums up the damage this scandal by the president of the University of Notre Dame Fr. John Jenkins has caused.
Seems the President of Notre Dame, Fr. John Jenkins, comprimised everything he lives and stands for for a few pieces of silver.
(Originally published at InsideCatholic.com)
It might surprise some to learn that the basic idea behind the "welfare state" did not originate with either Marxist revolutionaries or bleeding-heart liberals, but rather with a head of state usually identified with conservatism: Otto von Bismarck. Faced with a growing threat from the German socialist movement, in the 1880s Bismarck established four programs that were essentially the minimum of the socialist program: health insurance, accident insurance (or workmen's compensation), disability insurance, and a retirement fund for the elderly. By implementing these programs, the German leader hoped to steal some of the thunder from the socialists and prevent a revolutionary uprising.
In the United States, a similar motivation guided the architects of the New Deal, Social Security, and other programs now grouped under the broad heading "welfare state." One might never know, based on today's heated political rhetoric, that the idea behind the welfare state was to prevent, not bring about, socialism. Yet since the 2008 campaign, welfare, along with regulation and redistribution, have become synonymous with "socialism" in America.
Catholics have been as divided over these issues as the nation at large, with nearly everyone interested in the political debate combing the social doctrines of the Church to support one theory at the expense of another. So where precisely does the Church stand on the issue of welfare?
Apparently, hattip to Gateway Pundit, our President isn't sure who the President of France is since he sent a note to former French President Chirac, and Sumo I do hope you are fully recovered, with this sentiment in it:   'I am certain that we will be able to work together, in the coming four years, in a spirit of peace and friendship to build a safer world.'  The current President of France is not amused.
For the benefit of any Obama staffer who may come across this, the current President of France is Sarkozy.  Your boss has had his picture taken with him.  He has a supermodel new wife.  There are no poodle bite mark scars on him.  There, never let it be said that I am unwilling to help the new administration!
Archbishop Chaput has made a remarkable series of speeches recently and they can be found here.  All deserve to be read by all Catholics in this country who are concerned about our Faith and the US.  His speech of February 24, 2009 in Toronto has been subject to analysis here at American Catholic in this post.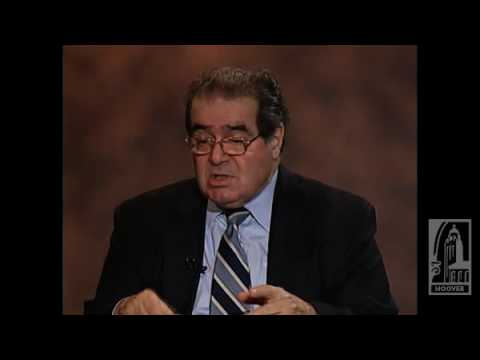 Hattip to the ever eagle eyed Jay Anderson at Pro Ecclesia.   Justice Antonin Scalia on stare decisis and Roe.  By the way, Scalia's low estimate of Roe as a legal opinion is pretty nearly universal in the legal world.  Liberal attorneys and judges, even though they support abortion on demand, will frequently agree in private, and sometimes in public, that Roe was a shoddy piece of legal work, and that Harry Blackmun, the author of Roe, was a poor excuse for a jurist.  This of course does not prevent them from supporting Roe since they approve of the result, but it does mean that all of the many cases following Roe are based on an intellectually, and of course constitutionally, rotten foundation.  We can see this in the opinions that strain to make sense of Roe, which, as Judge Bork famously noted, is completely devoid of legal argument.