Monthly Archives:
March 2009
The Orthodox Way is one of the most referenced books in Orthodox Christianity. Despite Bishop Kallistos Ware's best case, I remain strongly Roman Catholic. In the book, Ware describes the theological doctrines, worship, and life of Orthodox Christians. In the Introduction, Ware emphatically states that Christianity is more than a theory explaining the mystery of the universe, but recalling an ancient name for Christianity, he labels it as "the way" to Truth. On that issue, I don't disagree with him. But, I do think a close examination of his argument shows that though he is a renowned scholar, he fails to make a case for The Orthodox Church and its doctrines. In comparison to figures such as St. Thomas Aquinas, known infamously for taking on counter-arguments head on, Ware lacks such boldness. He quotes—to an inordinate degree—the Greek Fathers of the Church and theologians of the Orthodox tradition. Rarely is there any mention of early Christians devoted to the traditions and theology of Western Christianity. I think the fact that he doesn't, at first glance, isn't surprising at all. Supposedly, the West is in heresy. But then again, the fact that he doesn't, is very surprising.
Ware cites from seventy-five sources that he refers to as "Orthodox." Of the group, only three sources—St. Augustine, St. Anthony of Egypt, and St. Leo the Great—are of the Western Christian tradition. He also cites from thirteen additional sources that he refers to as "Non-Orthodox," implying that the writers are not Orthodox Christians or any of the early Church Fathers. The typical use of sources of this sort is to validate his own convictions or to condemn a specific view, e.g. Augustine's view of the fall of man.
A lot of people might think that this title has something to do with homosexuality. Let me be clear from the outset; it has nothing to do with homosexuality. It has to do with the real reason God destroyed the city of Sodom, as proclaimed in Ezekiel 16:49-50:
"Behold this was the iniquity of Sodom thy sister, pride, fullness of bread, and abundance, and the idleness of her, and of her daughters: and they did not put forth their hand to the needy, and to the poor. And they were lifted up, and committed abominations before me: and I took them away as thou hast seen."
In the midst of our economic crisis, I can't help but wonder if it is in truth a collective punishment visited upon us by God for our failure to put forth our own hands to the needy and poor (in addition to the extreme obscenity of our popular culture, but that is a different matter). I don't mean to say that God directly intervened and played around with the Dow and the NASDAQ, or created the housing bubble, but that He allowed us to fall into this pit as a severe warning to a greedy and selfish generation that holds the reigns of power.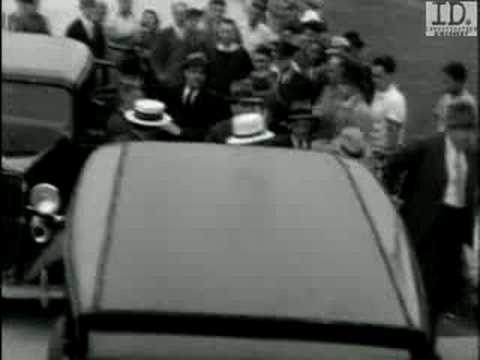 Lately, in several posts, I have been in the habit of referring to Planned Parenthood as Murder, Inc.  I apologize for doing so.  It was unfair of me to draw this type of comparison.
The issue of Abortion was not the compelling concern for a majority of Americans in the last elections, but it is still a powerfully divisive legal/moral contest that pits Pro-Life versus Pro-Choice, in a heated competition for hearts and minds. It is tough to find common ground or fresh areas for public debate, but as a pro-life Democrat I am accustomed to thinking outside the pack.
Most Pro-Choice political leaders are quick to say that they are not pro-Abortion, they are interested in abortion reduction without outlawing the procedures. Many pro-life leaders similarly claim that they are also committed to reducing the numbers of abortion even as they seek a final legal solution of defining the right to life. There are a couple of bills coming back for consideration in Congress that will test the truthfulness of these politicians' claims.
A biretta tip to Fr. John Zuhlsdorf for this wonderful piece of humor that he came across on Catholic Church Conservation.  When they stop believing in God, they call themselves modernists.  They being the Church of England but would also apply to many Catholic prelates and laymen here in the United States and around the world.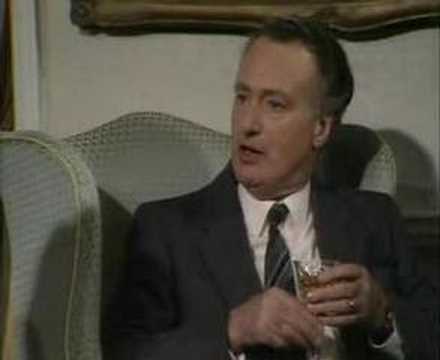 (Biretta Tip: Catholic Church Conservation via Fr. John Zuhlsforf)
Our Secretary of State, pictured above in her school days when she must have been busily not paying attention in at least some of her classes, visited the Basilica of Our Lady of Guadalupe On Thursday March 27.  After observing the image of Our Lady, Clinton inquired who painted it?  She then told a group of Mexicans outside that they had a "marvelous virgin".  I must say that I am proud to have such a sophisticated, intelligent  and well read person as Mrs. Clinton representing the U.S. abroad.  I trust that she will not forget the "Montezuma's Revenge" reference on a future trip to Mexico.  Paying "homage" to Our Lady was squeezed in on her way to accepting the Margarent Sanger award Thursday night in Houston from Murder Inc., aka, Planned Parenthood.
Update I:  "Reproductive rights and the umbrella issue of women's rights and empowerment will be a key to the foreign policy of this administration," Clinton said in Houston, where she received the Margaret Sanger Award from the Planned Parenthood Federation of America. "
Update II:  Ed Morrissey notes at Hot Air that Clinton said that she had been at the Basilica 30 years before.  Hopefully she was paying more attention this time.
Something for the weekend.  I have always been a sucker for Gilbert and Sullivan.  One of my favorite plays is The Mikado, and one of my favorite songs is that paean to lethal removal of annoying people,  "I've Got a Little List", with its endless variants.
On the general outlines of the Obama-honored-by-Notre-Dame fraucus, there can be little question. It's fairly obvious that this was a bad move on the part of the Notre Dame University leadership, especially when they already had a precedent to follow in that they had not had Clinton — another pro-abortion non-Catholic president who had been a law school hot-shot — as a commencement speaker. It's fairly obvious this will be seen, not as an opportunity for dialogue, but as the Catholic intellectual establishment endorsing Obama. It's fairly obvious that Notre Dame will not back down at this point, and to be honest this is very much in keeping with the general tenor of Notre Dame over the last 30 years or so, so that's hardly a surprise either. It's generally agreed that Notre Dame is the most elite Catholic college in the US, and also generally understood that the question of whether it is its Catholicism or its elite status that is its controlling characteristic is undecided.
However, there's a wider question at play here which is, I think, worth considering as regards what academia is and ought to be. It's become quite common for colleges and universities to bring in commencement speakers who have been successful in the wider world: politicans, CEOs, actors, people well known for their work at non-profits, etc.