Monthly Archives:
February 2009
While most of our recent public debates have centered around topics on which economist's disagree, Harvard Economist Greg Mankiw recently posted a list of fourteen propositions that most economists accept, which is an excerpt from his popular macroeconomics textbook. I thought it might be of interest to some of our readers, as discussions of the common good and public policy often touch on these subjects:
From the flamboyant  Michelle Lee Mucio of the Acton Institute.
Almost no matter who you are, the above is almost certainly true. Yet it's a fact that few people seem to readily grasp.
I was struck by this as I continued to read the exchange between Ross Douthat and Will Wilkinson over whether secular libertarian intellectuals should all pack up and join the Democrats. Will predicts:
…I think intellectual capital flight from the right really does threaten the GOPs future success. If Republicans keep bleeding young intellectual talent because increasingly socially liberal twenty-somethings simply can't stand hanging around a bunch of superstitious fag-bashers, then the GOP powers-that-be might start to panic and realize that, once the last cohort of John Birchers die, they've got no choice but to move libertarian on social issues. Maybe. I like to imagine.
This reads like it comes from some alternate universe, to me,
Hattip to Jay Anderson at Pro Ecclesia.  The Pope reminded Speaker Pelosi in their meeting of the Church teaching on life.
"The Vatican released the pope's remarks to Pelosi, saying Benedict spoke of the church's teaching "on the dignity of human life from conception to natural death." That is an expression often used by the pope when expressing opposition to abortion."
The 15 minute meeting was closed to reporters and photographers.
"The Vatican said it was not issuing a photo of the meeting — as it usually does when the pope meets world leaders — saying the encounter was private. The statement said the pope "briefly greeted" Pelosi and did not mention any other subject they may have discussed."
I wonder if Pelosi is bright enough to realize the snub that the Pope just gave to her pro-abort self?
Update I: Ed Morrissey at Hot Air reminds us of why the Pope felt it necessary to repeat Church teaching on abortion to Speaker Pelosi since,  judging from her own words, she is woefully ignorant of it.
Update II: The ever perceptive George Weigel wonders if the Pope and the clueless Speaker were at the same meeting.
I continue now with my shameless promotion of Father DiLuzio's Luke Live performance.  Again, we were treated to a wonderful exchange of ideas, marked by a charismatic leader who helped enliven St. Luke's Gospel and knit the narrative together.  Father DiLuzio offered us to begin with the choice of hearing entire chapters at once, or breaking it down into slightly smaller pieces.  Having seen yesterday the amazing continunity of a text that, for many of us, originally seemed a disjointed collection of brief non-sequitors, we voted roughly 55-45 to continue being inundated by large chunks of text.  And so he began his recitation starting from chapter 18, and the parable of the persistent widow.
In an essay entitled A Campaign of Narratives in the March issue of First Things (currently behind a firewall for non-subscribers), George Weigel writes:
Yet it is also true that the 2008 campaign, which actually began in the late fall of 2006, was a disturbing one—not because it coincided with what is usually described in the hyperbole of our day as "the greatest economic crisis since the Great Depression" but because of how it revealed some serious flaws in our political culture. Prominent among those flaws is our seeming inability to discuss, publicly, the transformation of American liberalism into an amalgam of lifestyle libertinism, moral relativism, and soft multilateralism, all flavored by the identity politics of race and gender. Why can't we talk sensibly about these things? For the past eight years, no small part of the reason why had to do with what my friend Charles Krauthammer, in a nod to his former incarnation as a psychiatrist, famously dubbed "Bush Derangement Syndrome."

Raising this point is not a matter of electoral sour grapes. Given an unpopular war that had been misreported from the beginning, plus President Bush's unwillingness to use the presidential bully pulpit to help the American people comprehend the stakes in Iraq, plus conservative aggravation over a spendthrift Republican Congress and administration, plus that administration's failure to enforce discipline on its putative congressional allies, plus public exhaustion with a familiar cast of characters after seven years in office, plus an economic meltdown—well, given all that, it seems unlikely that any Republican candidate could have beaten any Democrat in 2008. Indeed, the surprise at the presidential level may have been that Obama didn't enjoy a success of the magnitude of Eisenhower's in 1952, Johnson's in 1964, Nixon's in 1972, or Reagan's in 1984.

Still, I would argue that the basic dynamics of the 2008 campaign, evident in the passions that drove Obama supporters to seize control of the Democratic party and then of the presidency, were not set in motion by the failures and missed opportunities of the previous seven years but by Bush Derangement Syndrome, which emerged as a powerful force in American public life on December 12, 2000: the day American liberalism's preferred instrument of social and political change, the Supreme Court, determined that George W. Bush (the candidate with fewer popular votes nationally) had, in fact, won Florida and with it a narrow majority in the Electoral College. Here was the cup dashed from the lips—and by a court assumed to be primed to deliver the expected and desired liberal result yet again. Here was the beginning of a new, millennial politics of emotivism (displayed in an astonishing degree of publicly manifested loathing for a sitting president) and hysteria (fed by the new demands of a 24/7 news cycle).

[Emphasis Mine]
I think this analysis gets things exactly backwards.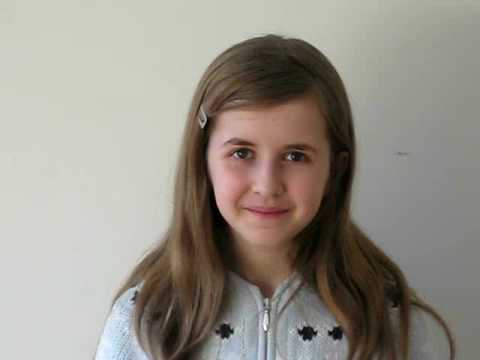 For those in the pro-life movement who may sometimes get discouraged, take a good look at this speech.  This struggle for the unborn will be fought until it is won, if not by us, then by the pro-lifers who come after us.  Naturally the judges at the speech contest where  this speech was delivered disqualified her because of her success at articulating the pro-life message.  This decision was later reversed after one of the judges stepped down and our pro-life speaker was declared the winner.  Truth will prevail if we have the stomach to proclaim it in season and out of season.
Speaker Nancy Pelosi, renowned (by herself) as an "ardent, practicing Catholic" will be meeting with Pope Benedict XVI in the Vatican tomorrow. Given her latest blunder during a press conference, stating that "500 million Americans lose their job every month" (talking about why the economic stimulus plan had to pass) despite the fact that there are only 300 Americans living in this country and less than 150 million of them working, if that, one might suspect that she'll inform the Holy Father that "500 million clergyman will lose their jobs if abortion is not promoted worldwide."
I have no doubt in my mind that the Holy Father is going to bring up abortion, embryonic stem cell research, contraception, gay marriage and attempt to correct her.
Thoughts? Will the Speaker of the House be formally excommunicated?
This week, at St. Paul's Newman Center in Laramie, we have Father James DiLuzio visiting to perform his Luke Live, essentially a performance of the Gospel of St. Luke.  We are on the final run of the gospel, covering chapters 17-24.  I have to say, Father DiLuzio is quite an engaging, energetic fellow, and last night's session was a blast.  I'm looking forward to the next three, and I hope to report on them each day, with what we discussed and what observations we made.  (And if anyone else has had the pleasure of joining Father DiLuzio for Luke Live, please feel free to share your observations!)
I posted last week about the negative reception to Geithner's bank plan. Here, for instance, was Paul Krugman's take:
It's really not clear what the plan means; there's an interpretation that makes it not too bad, but it's not clear if that's the right interpretation….So what is the plan? I really don't know, at least based on what we've seen today. But maybe, maybe, it's a Trojan horse that smuggles the right policy into place.
Not exactly an enthusiastic endorsement. Today's Washington Post has some of the back story:
Just days before Treasury Secretary Timothy F. Geithner was scheduled to lay out his much-anticipated plan to deal with the toxic assets imperiling the financial system, he and his team made a sudden about-face.
Running into this article the other day, I was startled to find how many of my own intellectual hobby horses it touched upon. Arnold Kling and Nich Schulz are economists, and their topic is in equality in the modern economy. They cite Google co-founder (and billionaire) Sergey Brin as an example of many of the forces they believe are driving inequality and list the following major forces:
Technology: Brin's wealth comes from the famous search engine he pioneered with cofounder Larry Page. Their company is a mere ten years old. And yet in the blink of an eye, he has become one of the richest men in the world.

Winners-take-most markets: Certain mass-market fields tend to simulate tournaments in that they produce just a few big winners along with many losers. These include technology/software, as in the case of Google, but also entertainment (Céline Dion), book publishing (Stephen King), athletics (Tiger Woods), and even some parts of academia, finance, law, and politics (as the impressive post-presidential earnings of George H. W. Bush and Bill Clinton demonstrate).
Continue reading →
The Vatican is expected on February 21 to announce the date of Father Damien's canonization.  So much has been written about the famed leper priest that I feel no need to discuss here the basic facts of his life.   After his death from leprosy grave libels were made against Father Damien, chiefly by a presbyterian minister C.M. Hyde, who, oddly enough, had praised Father Damien during his life.