Monthly Archives:
February 2009
I was somewhat fascinated the other day, when participating in a discussion of school vouchers on another blog, to hear someone make the assertion that public schools are "more democratic" than vouchers because everyone must use the curriculum which is decided via "the democratic process" in public schools, whereas with vouchers someone might attend a religious (or otherwise flaky school) teaching things you do not believe to be true.
This strikes me as interesting because it suggests to me a view of democracy rather different from my own. Thinking on it further, I think there are basically three reasons why one would consider deciding things democratically (defining that broadly here as "by majority vote, either directly or via elected officials") to be a good thing: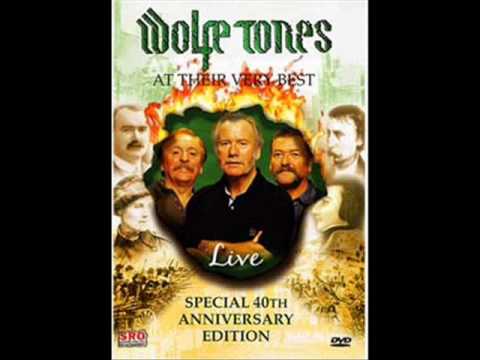 Something for the weekend.  For a wonder I am posting an Irish song about something other than rebellion against the British!  The incomparable Wolfe Tones singing The Hot Asphalt.  I trust this song will be appreciated by all who have ever worked on a road crew or who have ever had a family member who worked on a road crew.  It is tough work, necessary work, and, until this song, unsung work.  Here is another set of lyrics for the song.
Critics of the Bush Administration often complained (especially during his first term) that Bush used 9/11 as a justification for nearly everything he did. Given that the country was widely supportive of the administration in the years right after the attack, this was (the complaint went) a way for Bush to do things he'd wanted to do anyway under the guise of responding to an emergency. While I think this complaint was overstated, there is an element of truth to it. For instance, I don't think there's a whole lot of question that many within the administration (rightly or wrongly) wanted to get rid of the Baathist regime in Iraq even prior to taking office.
In this respect, Obama seems to have found his 9/11, his excuse for doing all the things he and his party want to do while assuring everyone it would be a Very Bad Idea it not Downright Unpatriotic for them to disagree. Obama's 9/11 is the recession, or as the media seems to have named it "The Worst Economic Downturn Since the Great Depression". (This is, to my mind, a rather unwieldy name. Perhaps we could just call it the "Big Recession" or the "Little Depression"?)
Thus, in his presentation of a new budget which is heavy on partisan measures (big tax increases on "the rich" and preparation for major changes in social service structure and spending) and racks up the largest deficit (as percentage of GDP) since 1942, Obama assured people that this was necessary in order to restore the economy:
I have referred to the "Stimulus" bill as the Bankrupt the Nation Act of 2009 here, here, here, here, here, and here.  Now we have Senator Judd Gregg (R., N.H.), the man who Obama wanted to be Commerce Secretary, confirm what should be obvious to everyone:  we are on the road to national bankruptcy.  Heaven knows this problem didn't start with President Obama.  However, his misguided policy of multi-trillion dollar annual deficits will push us over the brink into national insolvency.  We are in for very tough economic times for a very long period.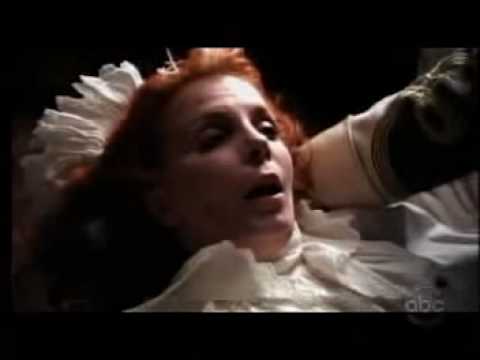 Hattip to Father Z at What the Prayer Really Says.  The Civil War and fried chicken, brought to us by an American turned Australian, what could be more American than that!
A decrease in solidarity means people have fewer resources to turn to in time of crisis.
With a decrease in solidarity, a man either makes it on his own or fails on his own.
If a man is struggling to make it on his own, a child becomes an unwelcome hindrance.  A child is an economic drain, and if a man has no other resources, a child might destroy his chances of success.
Thus it should come as no surprise that programs to provide economic aid to poor soon-to-be-parents would decrease abortion rates to some extent.
Archbishop Chaput gave a remarkable address in Toronto on Monday.  Here is the address with comments by me interspersed:
I want to do three things with my time tonight. First, Father Rosica asked me to talk about some of the themes from my book, "Render Unto Caesar: Serving the Nation by Living Our Catholic Beliefs in Political Life." I'm happy to do that. Second, I want to talk about some of the lessons we can draw from the recent U.S. election. And third, I want to talk about the meaning of hope.
[I'm aware we have just entered into the Lenten season and should be reflecting on more serious matters, but this was too good to pass up -- bear with me.]
Last week a group of "student-empowering, social-justice-minded" students and assorted ragamuffins and rabblerousers from neighboring colleges (many affiliated with TakeBackNYU) had the stunningly-brilliant idea of barricading themselves in a food court in New York University's Kimmell Center, "in a historic effort to bring pressure on NYU for its administrative and ethical failings regarding transparency, democracy and protection of human rights."
While I'm on the topic of narratives, Matthew Boudway at dotCommonweal has a post up entitled "They Cannot Fathom Their Failure".* The post is based on a George Packer column, which basically makes the argument that conservatives "cannot fathom the failure of their philosophy" after the recent financial crisis, and that to deny they have been discredited is a form of self-delusion. This is a charge, I suppose, to be approached with trepidation; false consciousness is notoriously difficult to disprove. That said, it may be worthwhile to offer some thoughts in response. Here is an excerpt from the post:
…"[T]hey cannot fathom the failure of their philosophy." Not "they will not fathom" it. They cannot. Sure, the response of many conservatives to the bailout and the stimulus package has been opportunistic and cynical. Many of them, though, simply cannot imagine what it would mean — what it now does mean — for the premises of their policy agenda, and indeed of their entire political philosophy, to have failed.  Not even the most spectacular failure can force anyone to learn a lesson he desperately wishes not to learn. Historical events are always complicated and contingent enough to admit of more than one interpretation, and the most plausible interpretation is often not the most attractive.