Monthly Archives:
January 2009
I greatly appreciated Pastor Rick Warren's invocation | Video:
… Help us, oh God, to remember that we are Americans, united not by race, or religion, or blood, but to our commitment to freedom, and justice for all.

When we focus on ourselves, when we fight each other, when we forget you, forgive us. When we presume that our greatness and our prosperity is ours alone, forgive us. When we fail to treat our fellow human beings and all the earth with the respect that they deserve, forgive us.

And as we face these difficult days ahead, may we have a new birth of clarity in our aims, responsibility in our actions, humility in our approaches, and civility in our attitudes — even when we differ. …
On the other hand, is it making too much to note that Rev. Joseph Lowery's Benediction (Video), in its general indictment (even perhaps in jest) of the white man, closed somewhat on a sour note — as well as contrasting with Obama's message of racial unity? Continue reading →
May God bless President Obama, and grant him the wisdom he will need for the trials and challenges of the next four years.
Hattip to Cranky Con.  Since there is nothing of real importance going on today, at least nothing that can't wait for comment over the next four years,  I thought this might be a good time to take a look at these reflections by Dirk Benedict on the current Battlestar Galactica show.
I am currently in Washington, D.C. It is now 12:00 AM, cold outside, and there is much excitement in the nation's capital. I would like to take a few moments to offer a reflection because I fear I will not have an opportunity tomorrow — with the inauguration, the parade, other celebrations, and my flight home late tomorrow evening.
I am here with a family friend who courteously invited me to attend this historic event. She is the epitome of the modern feminist liberal Democrat, to say the least. However, she has been very gracious to me and my family and is entirely contributive to my Catholic education. We are staying with a friend of hers, who happens to be a lesbian, named Victoria, in an over twenty year relationship; her partner, for the lack of better terms, Elizabeth works for EMILY's List, which is an organization that works to elect "pro-choice" women to Congress and other high offices. There is another guest here, also a lesbian, who was actually "married" in Connecticut after gay marriage was legalized and since the state government of New York recognizes the marriages of other states. Quite a situation for a Catholic conscience, but God visited with sinners — I am one — so I can do the same with attempted humility and respect.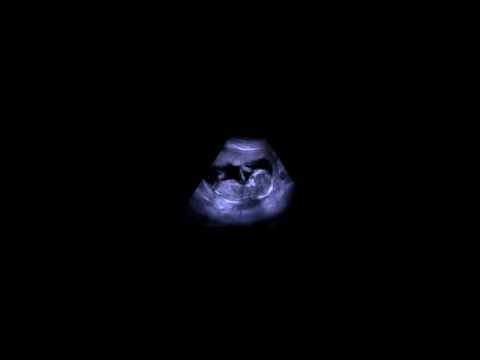 Were you a punishment or a mistake?
I think not.
(Biretta Tip: CatholicVote.com via National Catholic Register)
Part of my continuing series on Lincoln leading up to his 200th birthday.  I thought on the observation of Martin Luther King, Jr. Day, it would be appropriate to take a look at remarks about Lincoln made by the foremost black American of his day Frederick Douglass.  These were made on April 14, 1876, at the unveiling of the Freedmen's Memorial to Abraham Lincoln at Lincoln Park in Washington DC  An analysis by me will follow the remarks.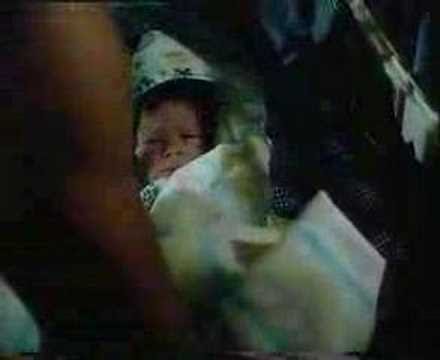 The Philadelphia Eagles will be playing for a spot in the Super Bowl today. Being a life-long Eagles fan I have to admit that I am biased, but I believe this could finally be theiryear to win it all. With all due respect to the Arizona Cardinals, the Eagles should destroy them and have the game wrapped up by the 4th quarter. 
The song is "Gonna Fly Now", the theme from (the) Rocky movie franchise.  Composed by Bill Conti with lyrics by Carol Connors and Ayn Robbins.  Appropriately set in Philadelphia, the city of brotherly love.
If the Eagles don't win, it was a very thrilling and exciting ride this season!
Courtesy of the most reliable source for news on the net, the Onion.  You know, the odd thing is that I have seen stranger Congressional hearings.  It is hard to satirize Congress.  Rather like attempting to satirize chaos.  An institution has to have some standards before satire is effective.

George Weigel would like to thank President Bush. "For what, you ask? For many things that ought to count for Catholics":
Something for the weekend.  As we approach the 200th birthday of the Great Emancipator on February 12, 2009, I intend to be submitting various posts regarding Lincoln.  The above tribute is to the tune of Ashokan Farewell, a modern composition now forever linked with the Civil War due to its use in Ken Burn's Civil War.  I think Lincoln would have found the music moving.  He also would have found the use of his image howlingly funny.  Lincoln considered himself ugly, as did most of his contemporaries, and I can imagine him saying that although the tribute was well intended that it should focus instead on those he regarded as the true heroes of the war:  the common Union soldiers and sailors.
In the comments on a post on another blog, I was challenged with the following question, which while fringy in origin strikes me as being the sort of thing which requires a post-length answer if it's going to be answered at all. (I've put together the content of a couple comments in the following summation.)
Given the statement by president-elect Obama's incoming Attorney General that waterboarding is torture, shouldn't one want to see "everyone in the Bush administration who authorized torture" sent to the Hague to stand trail for war crimes?
My short answer is, "No." And I think there are a number of interesting reasons for saying this.
Most of us are familiar with some concept of artificial intelligence, be it Data from Star Trek: The Next Generation, C-3PO and R2D2 from Star Wars, HAL from 2001: A Space Odyssey, Skynet from The Terminator, or Joshua from War Games, to name a few popular examples. We've long been introduced to the notion of the struggle to determine if artificial intelligence constitutes life whether these beings, which we have created, deserve rights. We've also come across the notion of whether we need to restrict these beings so that they cannot turn and extinguish human life (think Asimov's Three Laws of Robotics, and movies like The Terminator and The Matrix, where the artificial intelligence has turned on humankind). Yet we very rarely hear the debate as to whether such artificial intelligence can ever be a reality. In fact, and partially due to the promises made in the 50′s and 60′s, many people think that super-intelligent machines are destined to occur any day now.