Monthly Archives:
January 2009
Yesterday was the anniversary of the Roe v. Wade ruling by the Supreme Court, and also the day of the annual March For Life. It was also the anniversary of the day on which President Clinton had reversed Reagan's Mexico City Policy, which denies US funds slated for international family planning services to any organization which provides or refers people to abortions. And the anniversary of the day on which President Bush reinstated the policy.
Given that President Obama had promised to move quickly to rescind the policy again as Clinton had, news organizations ranging from Lifesite News to NPR reported that he would probably follow his predescessor's lead by issuing an executive order on abortion on January 22nd as well. It was thus mildly surprising when the Christian Broadcasting Network broke the story that Obama would not rescind the policy on the day of the March for Life. A few Catholic progressives got carried away and scolded their anti-Obama bretheren for jumping the gun, and it was more widely suggested this was a sign of the sort of approach Obama would take to moral issues more widely: treading slowly and granting respect to his opponents views.
Jacques Chirac, former president of France, was mauled by his clinically depressed poodle Sumo.  I trust that I speak for all of our contributors and readers when I wish Sumo a rapid recovery.  Hattip to Instapunidit.
On Tuesday, Chief Justice John Roberts flubbed the oath of office in his attempt to recite it from memory while swearing in Barack Obama.
The following day, for good measure, Obama took the oath again:


Obama and Roberts went through the drill again out of what White House counsel Greg Craig called "an abundance of caution."

This time, the scene was the White House Map Room in front of a small group of reporters, not the Capitol platform before the whole watching world.

"We decided that because it was so much fun …," Obama joked to reporters

Later on, Vice President Biden attempted to get in a cheap shot at Roberts while swearing in the senior members of White House Staff:

Obama: Joe, you want to administer the oath?

Biden: Am I doing this again? Oh! For the senior staff. My memory's not as good as Justice Roberts' … Chief Justice Roberts.

Obama, not looking amused, gave Biden a tap on his back with his right hand in an attempt to get his VP back on track.

The oath then took place without any more incidents, but Biden did get some laughs from staffers and the press corps.
I haven't seen 22 weeks yet, but I'm going to, and I think all pro-lifers should.  It brings home the ugly reality of abortion and the bitter grief and despair that inexorably, in this world or the next, each abortion brings.  Here is a review.  May God forgive us all for this great evil that flourishes in our land and in our world.  Abortion is the ultimate taking of the gracious gift of life, and spitting in the face of He who granted it.   Humanity has the capacity for so much good, and this great evil drags us down lower, much lower, than the innocent beasts.  I pray that I will live to see the day when abortion will be viewed with the same horror that we now view slavery.
Let's sit down and play a game. I'm sure some of you are familiar with it, but for those who are not, the game may need a little description. First, the game is entitled "I win." No, no, come back, it is a fun game, I promise! Here's the rules: I win. No matter what you do, I win. If you follow the rules, I win. If you don't follow the rules, then you have forfeited, and I win. Pretty simple, right?
Hollywood celebrities inspired by President Obama engage in more expelling of hot air.  The indispensable Iowahawk provides us with commentary.  (Content advisory:  some rough language.)
It seems that tomorrow President Obama will overturn the Mexico City Policy and begin to provide American subsidized abortions below the border. This is said to occur tomorrow on the 36th Anniversary of Roe v. Wade.
Pray for the unborn children who will be massacred by the horror of abortion.
Continuing in the spirit of good will following the inauguration, I thought I would take this opportunity to emphasize a matter on which President Obama and I appear to agree. Namely, if this video is any indication, he and I have a similar opinion of his Vice President.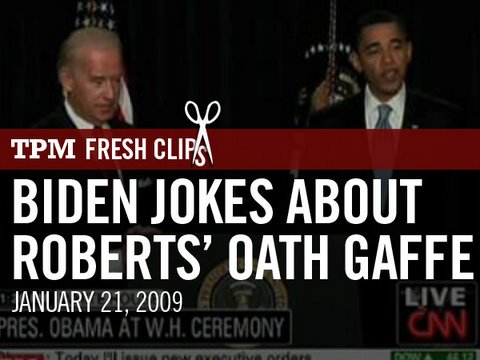 One hears rather often that George W. Bush has ended his presidency with record low approval ratings. Some articles I've read have said (apparently incorrectly) that they are the lowest ever.
The above was sent to me yesterday, and it provides an interesting comparison. Two presidents left office with approvals as low as Bush's: Truman, who faced a struggling post-war economy and a increasingly difficult situation in the Korean War; and Nixon, who was in the middle of being impeached when he resigned.
History has been far kinder to Truman, overall, than Nixon. Indeed, I suspect that few people know that Truman ended his presidency as unpopular as Nixon and Bush. Certainly, I hadn't realized it. It remains to be seen whether, in 50 years time, Bush will be seen as more like the former or the latter.
At the advent of a presidency that has been accused of being the most pro-choice in history, there's some good news.
Wyoming is now considering jumping on the bandwagon of trying to make abortions more difficult. There are currently three bills before the legislature dealing with the topic of abortion. The first, and one that draws all manner of painful cries from NARAL and other pro-choice organizations, is the requirement that any pregnant woman seeking an abortion must have an ultrasound performed. The complaints here focus on the lack of equipment in some regions of the state, supposedly barring some women from being able to undergo the procedure. To this, I have to roll my eyes. There are people in Wyoming who have to drive two or three hours to reach a grocery store. You have to spend at least an hour on the road to go from one significant town to the next. I think travelling to Casper or Cheyenne or one of our other "large" towns for such an "important" procedure shouldn't be beyond most Wyomingites' ability. Of course, the real point is that if a woman sees her baby in the ultrasound, she'll be smitten with a bout of guilt and won't be able to go through with it. There's a reason why we have the phrase "Out of sight, out of mind."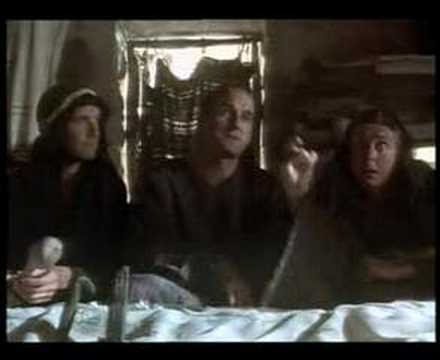 A follow up to Darwin's post.   I do not think that the United States is an empire, at least in the manner of past empires, and I do not wish to reopen that debate here.  I am more intrigued by the question of whether an empire has to be evil by definition.  I think it is an undeniable fact of history that, as is the case with all forms of human government, there have been evil empires, the Third Reich and Stalin's Soviet Union top that list, mostly good empires, the British Empire I think is the prime example, and mixed empires, the Roman and the Spanish empires come to mind.  Even a mostly good empire can be hard to live under, as the Founding Fathers and my Irish ancestors would attest, and even an evil empire will have its adherents.  Like any human institution an empire has to be judged on its record.  The best empires I think are those which bring peace and allow for trade and the exchange of ideas among different peoples.  The wisest empires understand that no human institution can last forever and help to prepare by their actions their peoples for the day when the empire will be one with Nineveh and Tyre.
Text of Pope Benedict XVI's telegram to the 44th president of the United States, Barack Obama:
The Honorable Barack Obama
President of the United States of America
The White House
Washington, D.C.
On the occasion of your inauguration as the Forty-fourth president of the United States of America I offer cordial good wishes, together with the assurance of my prayers that the Almighty God will grant you unfailing wisdom and strength in the exercise of your high responsibilities.