Monthly Archives:
January 2009
Today is the feast day of one of the greatest saints of the Church, and one of the greatest intellects to ever walk this globe: Saint Thomas Aquinas.  Here is an essay on Saint Thomas written by G.K. Chesterton before he wrote his biography of the Dumb Ox.  Amazing what a great mind, and a greater faith, can accomplish in one brief life.
Jim Manzi has a good summary of the major components of the proposed stimulus package at The American Scene. A couple of charts stood out:
Some people think that the most important division is between those who believe in God and those who do not.  Others say the true dividing line is between conservatives and liberals.  Yet more regard humanity's separation into men and women to be all important.  Rubbish!!!
Apparently Mark Shea, one of the Catholic Blogosphere's sage's, has gotten caught up in all the hoopla surrounding President Obama's ascension inauguration.  He has succumbed to change.  After six years and eight months of staying faithful to what I believe to be the Sand Dollar template that Blogger offers, Mr. Mark Shea decided to change, in the spirit of bipartisanship, the template he uses for his blog (Catholic and Enjoying It!) from Sand Dollar to Minima Lefty.
Mark Shea, a proficient blogger, writer, and apologist.  An insightful and sometimes provocative Catholic with his interminable style of debating has shocked, shocked I tell you, the Catholic blogosphere with this switch to Minima Lefty!  In one bold stroke Mark Shea has decided to thumb his nose in the face of traditionalists.
I must confess that when I read yesterday that Pope Benedict had lifted the excommunications against the four SSPX bishops, my first thought was not rejoicing that this suggested that a million semi-schismatic Catholics around the world might soon be fully returned to the fold, but rather, "Oh brother, does this mean that Bishop Williamson is now our problem?"
Though we've had our share of loopy bishops in union with the pope, Williamson takes episcopal antics to new levels. He's been known to issue letters discussing how women have no business going to college, the dangerous modernist threat which the movie The Sound Of Music poses, and more sinisterly has recently flirted with holocaust denial.
Thus, I was encouraged to see that Bishop Fellay, the Superior General of the SSPX, has issued a statement saying, "I have forbidden Bishop Williamson to issue any public opinion on any political or historical matter until further notice."
Now there's something I can say Amen to. Perhaps we may hope that the SSPX will not only become fully reunited with the Church in the near future, but will fail to embarrass liturgically traditional Catholics in the process. Deo gratias.
There have been reports that in a phone call with the Pope, Obama told the Pope that they would have to "agee to disagree" on the issue of abortion.
Being a contarian sort of creature, I've been wanting for some time to write a post on why the progressive instinct is sometimes the right one. I'm quite certain that neither conservatism nor progressivism, properly understood, is the only possible view for the moral and reasonable citizen — and yet I find myself impeded in this by being in fact a very temperamentally conservative person.
First off, I'd like to suggest that as most precisely used "conservative" and "progressive" (I'm avoiding the term "liberal" here because it strikes me as having an even more confusing and increasingly imprecise meaning) are very relative terms. The progressive seeks to change current social structures, attitudes and political institutions in order to make them better. He seeks to progress. Conservative seeks to preserve existing structures and institutions, and when he accedes to change he urges that it be done slowly in order to avoid the disruption which rapid change often results in.
I would argue that there are some times when we should follow the progressive instinct, others when we should clearly follow the conservative one, and many in which it is a matter of debate which should be followed.
Doug Kmiec, the subject of a few posts on this blog, here, here, here, here and here, has indicated , hattip to Jay Anderson at Pro Ecclesia, that he believes he is still in the running to be ambassador to the Vatican, presumably his reward for turning his back on the pro-life cause and shilling for Obama last year.  Professor Kmiec has also been apparently been glancing at some of the blogs that have taken him to task, hattip to Jeff Miller at Curt Jester.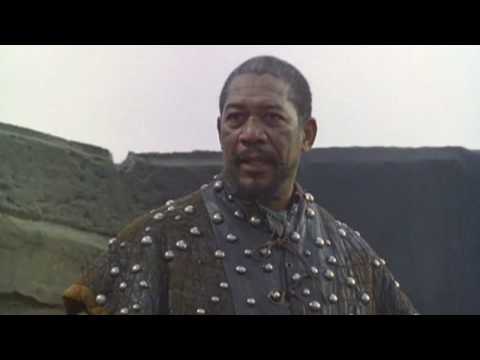 Hattip to The Lair of the Catholic Cavemen for bringing this charming and silly video to my attention.