The Mythical National Champion
Now that the mythical national championship has been won by the University of Florida Gators as per the bowl oligarchy, I'd like to ask The American Catholic readers whom they would pick as their N.C.A.A. F.B.S. national champion.  My pick goes to the University of Southern California Trojans.  They've destroyed all non-conference competition by wide margins and play in the toughest football conference in the nation where the Pac-10 went five-and-0 (5-0) in bowl games this year.
UPDATED (1-13-2009 A.D.): ESPN crowns the Utah Utes the National Champions of college football.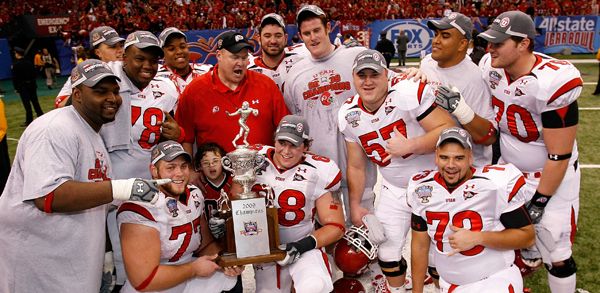 11 Responses to The Mythical National Champion