Monthly Archives:
December 2008
Since the bad joke who happens to be the governor of my state is apparently fond of quoting Kipling, the title to this post is also from Kipling who had very little use for most politicians.  A variant of the great poem "If" , much more fitting for Blagojevich, is provided by Claudia Rosett here.
Blagojevich, Chicago's curse to the state of Illinois, might be more careful in the choice of poets he quotes.  Kipling did not think much of the Windy City.
 Iowahawk advises us of yet another bailout.
The Our Lady of the Annunciation Monastery of Clear Creek located in Oklahoma is a booming order of Benedictine monks.  They have completed their main residence hall and are currently building their church adjacent to their hall.  The following is a short video explaining their progress.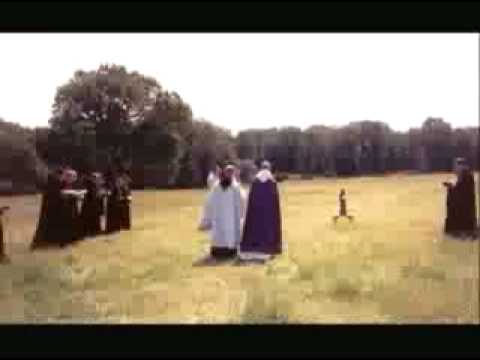 To learn more about these monks and their monastery click here.
(Biretta Tip: New Liturgical Movement)
Susan B. Anthony's List, a pro-life PAC that works diligently to promote and advocate the election of pro-life women into elected office — which is counter to Emily's List, a pro-choice PAC that does the exact opposite — is calling pro-life Americans to action.
Pat Lee — professor of bioethics at Franciscan University of Steubenville — has an article up at The Public Discourse on the nature of marriage and why it is inherently heterosexual.
Ed Morrissy of Hot Air has a good post on the question of whether the law should be changed in Illinois to allow the Senate seat being vacated by Obama to be filled by a special election.
Historically the Catholic Church has had, or has been perceived to have, a rocky relationship with "freedom" in the sense that the term has come to be used in a political and cultural sense since the Enlightenment.
Freedom in the modern sense is often taken to mean, "I'm free to do whatever I want without anyone telling me what to do." The Church, on the other hand, generally takes freedom to mean, "Freedom to do that which is good." The Church sees sin as enslaving and as reducing one's capacity to choose freely in the future, and as such even where acting contrary to the good is in no way forbidden, doing wrong is not seen by the Church as exercising "freedom".
So the in the moral sense, the Church does not hold "freedom" in the sense of simply doing whatever you want to be a good. Rather, the Church holds doing the good to be the good, and freedom to be the means of achieving that.
I speak above in the moral sense. However, let us look now at the political question of freedom.
"A Paris reporter asked TV-Comedian Milton Berle how he felt about the Bishop Fulton Sheen program which is on a competing channel with his own show. Said Berle: "We're known as Uncle Miltie and Uncle Fultie now. It doesn't make any difference if we're in competition. It's a pleasure to have him opposite me. After all, we're both using old material." "
Hail and Farewell Helen Jones-Kelly.  The Director of the Ohio Department of Job and Family Services who snooped on Joe Wurzelbacher resigns.
My own thoughts on fornication and adultery in specific are slow in coming right now, but Steven Greydanus has an excellent piece up at Jimmy Akin's blog dealing with sex, its multiple purposes, and how those multiple purposes can go right or wrong depending on intent.  I especially like
However it may work out in practice, sex must always be done in a way that is at least open to the multifaceted goodness of sex in all its levels and aspects. Whatever aspect of sex is a couple's motivation tonight, either they take the occasion to accept the mystery of sex in its fullness, insofar as it is available to them, or they seek to reject and exclude some or another aspect, to the detriment of the act itself and their own being.
It is my hopes with my next post to speak directly to what those detriments that SGD mentions are, especially in terms of trust, deceit, relational bonds, maturity, and so on.
Ed Morrissey of Hot Air has a good article regarding the investigation launched by the Indiana Attorney General of Planned Parenthood of Indiana.  Thanks to the intrepid Lila Rose, and her colleague Jackie Stollar, the long standing flouting by Planned Parenthood of mandatory reporting laws regarding sexual abuse is now coming to the surface.  Ms. Rose and her associates are to be congratulated for coming up with a clever tactic, and having the courage and initiative to implement it, to combat Murder, Inc.  Bravo!  It is precisely this type of energy and novel thinking that the pro-life cause needs.