Monthly Archives:
December 2008
Father Richard John Neuhaus, editor in chief of First Things, is currently undergoing treatment for cancer. Jody Bottum has conveyed the following general message:
Please forgive this group email, but so many have asked after the health of Richard John Neuhaus that is seemed best to send out this single message to all our friends.
Fr. Neuhaus is in the hospital here in New York. Over Thanksgiving, he was diagnosed with a serious cancer. The long-term prognosis for this particular cancer is not good, but it is not hopeless, either, and there is a possibility that it will respond to the recommended out-patient chemotherapy.
Unfortunately, over Christmas, he was taken dangerously ill with what seems to be a systemic infection that has left him very weak. Entering the hospital the day after Christmas, he was sedated to lower an elevated heart rate and treatment was begun for the infection. Over the last few days, he has shown some signs of improvement, and there is a reasonable expectation that he will recover from this present illness—sufficiently, we hope, that he will be able to begin the chemotherapy for the cancer.
Fr. Neuhaus is not able at the moment to receive visitors or speak on the telephone or answer his mail, and he has requested that no flowers, candy, or other get-well presents be sent—just your prayers for his quick recovery. Further bulletins will be sent when there is news to report.
Fr. Neuhaus disclosed his condition in a post to First Things' "On The Square" earlier in December.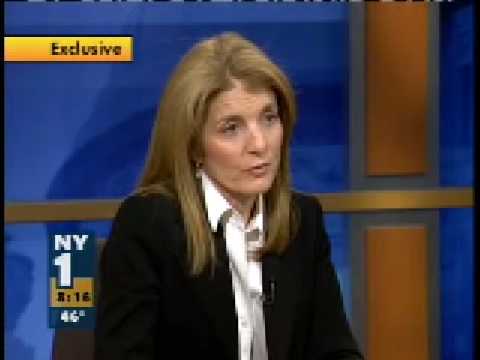 A follow up to Tito's post on Princess Caroline.  I have always been opposed to euthanasia, but I do think it is time to put out of its misery Princess Caroline's bid for a bit part in the Obama revival of Camelot.
Darwin's post on the Russian professor who predicts the breakup of America, reminded me of an intriguing book I read decades ago, The Nine Nations of North America, by Joel Garreau.  It was fun to read although I thought that only three of the regions were close to being true nations:  Dixie, Mexamerica and Quebec.
At one of the blogs I read regularly, Neo-Neocon, the proprietress has an excellent story highlighting the praise of Mathew Parris, a British atheist and writer, for the work of missionaries in Africa and the enormous positive spiritual changes which frequently occur in their converts.  I have long thought that the good work performed by missionaries around the globe, but especially in Africa, was the major overlooked story of the last century.  If I had to pick one development of the past century that will still be having a major impact a millennium hence, I would pick the fact that Africa is becoming a Christian continent.  As much of Europe is forgetting the Faith, and too many Americans are cold and indifferent, the message of Christ is meeting with cries of joy throughout Africa.  Perhaps some day Christian missionaries from Africa will light the fire of faith again in "darkest" Europe.
On December 27th, 2008, Israel launched a series of air strikes on Hamas training camps, headquarters, weapons storehouses, underground missile silos and command-and-control centers in Gaza — the start of an open-ended offensive to stem the increasing barrage of rocket-attacks that have plagued Southern Israel in the past months.
Israeli ambassador to the UN Gabriela Shaleb defended the operation:
"Israel is taking the necessary military action in order to protect its citizens from ongoing terrorist attacks originating from the Gaza Strip and carried out by Hamas and other terrorist organizations," Shalev said, adding that Hamas "holds the sole responsibility for the latest events."
Israel, she continued, "has exhausted all means and efforts to reach and maintain quiet and to respect the state of calm… Israel's response is aimed solely against the terrorists and their infrastructures in the Gaza Strip. It is not intended against the civilian population. Israel is committed to prevent a humanitarian crisis."
Shalev asserted that "No country would allow continuous rocketing of its civilian population without taking the necessary actions to stop it."
Commenting on the three-day air assault by Israel on Hamas, Deal Hudson states "Bombing Gaza Won't Make Israel Safer". It's a good post and, if anything, certainly jeopardizes Hudson's standing as a member of the cabal of "Catholic neocons" beholden to Israel and the Republican Party (see Robert Sungenis and other tirades from the fringe-right). That said, I wish to register some thoughts in reaction, both to Hudson and our fellow critics at Vox Nova:
This is the third post in a series of four on sexuality, Catholic teaching—especially the theology of the body—and the pitting of body against soul and soul against body that sexual immorality naturally entails. I discussed general sexuality here and masturbation here. Now we turn our attention to fornication, especially premarital sex.
I mentioned before that masturbation is the primordial sexual sin, the precursor of most sexual sin, and in fact that most immoral sexual acts are just thinly disguised masturbation. As regards fornication, this is most obvious in the treatment of sex as just a recreation tool, and in the behavior of people who are just looking to "score" for one night. Perhaps the most offensive example of masturbation disguised as sex comes from the comparison between having premarital sex and test driving a car.
I can't speak for any other guy out there, but if I ever suggested to my wife that I was treating her like a vehicle—something to be used while it works, and then traded it once it had exceeded its usefulness—I would have found myself in the ER hoping that the doctors could salvage a portion of the brain matter leaking out of my ears. Certainly I hope that anyone would receive such a wake-up call from whatever Chevy Nova or Toyota Corolla he happens to be dating at the time.
Depending on your temperament, you may be either amused or sobered by an article in this morning's Wall Street Journal about Igor Panarin, a Russian academic and former KGB analyst who has been predicting since 1998 that the US will collapse via economic implosion followed by civil war during the spring of 2010.
Mrs. Caroline Kennedy is pining for the open Senate seat that is being vacated by Hillary Clinton and is battling the media perception of her entitlement.  Unfortunately Mrs. Kennedy doesn't help her case with her constant use of you know in this interview.
(Biretta Tip: American Thinker)
UPDATED 12-30-08 A.D.: 
Caroline Says 'You Know' 142 Times- Toby Harnden, Telegraph
(Biretta Tip: Lucianne)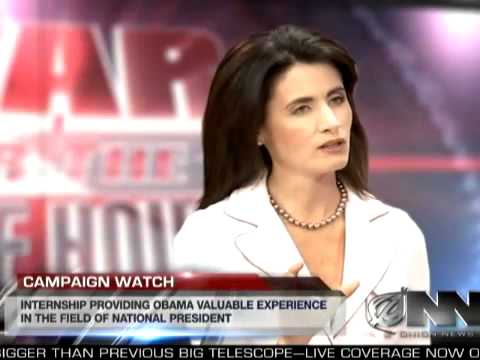 From the most dependable news source on the Internet, the Onion.  I missed this during the campaign for some reason.  Zapatero and Obama do seem to go together, and, as in the case of Obama and many Americans  in this country, many Spaniards are not convinced that Zapatero is good for Spain.  For the sake of the country, I hope it was one whale of an internship!
(Content advisory:  A bit of bi-partisan crudity at the very end.)