Monthly Archives:
October 2008
Whether the next four years are spend under an Obama administration or a McCain administration, one thing that may be said with certainty is that conservatives are going to have to do some serious thinking over that time in order to come up with an agenda that can bring conservatives back into political success — and bring the GOP back into something like conservatism. Either administration will be enough to make principled conservatives cringe — though I think that an Obama one would visit greater damage upon the country.
There are lots of contenders out there wanting present the new conservative policies that will bring the GOP back to relevance. Ross Douthat is very much at the forefront of that, with his Grand New Party out in bookstores.
The drug problem in the United States, specifically cocaine, is very severe.  The U.S. is the number one user of this drug in the entire world.  Hollywood continues to glamorize the drug and the American public has an insatiable desire for it.  Greed and gluttony play prominent roles in creating this epidemic.  Many Americans seeking shortcuts to attaining the American dream sell drugs that feeds this gluttonous appetite for cocaine.  Unfortunately there are serious side effects that aren't as widely publicized.
What are often overlooked are the victims of this drug trade.  Not necessarily those that are addicted to the drug simply because they chose to do so, but the innocent victims that are caught up in the drug trade.  Especially those that stand up to drug traffickers like that of the Archbishop of Guadalajara, Mexico, Cardinal Juan Jesus Posadas Ocampo.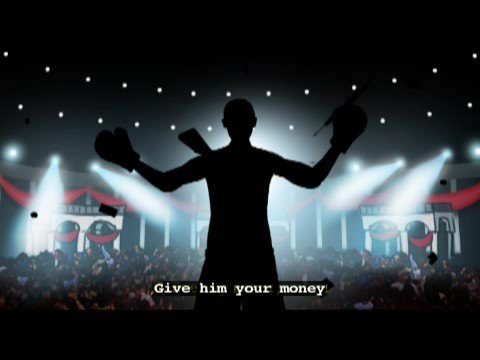 With apologies to Dolph Lundgren.  Another tune for the Obama kid singers?
Michael Iafrate of Vox Nova condemns the United States for a brutal act of "terrorism" in conducting a strike into Syria against an al Qaeda facilitator.
In typical fashion, Michael likewise insinuates that Sarah Palin approves abortion bombings and alleges that, by virtue of the fact that nobody at American Catholic has yet commented on the story, we are quite obviously racist:
Of course the "pro-life" Cathollic barfosphere, so vocal in the "defense of human life," remains utterly silent in the face of the Bush administration's ongoing acts of terrorism. Of course, these weren't cute white babies who were slaughtered, were they? That explains it.
Michael's penchant for profanity, libel and general elementary school antics does nothing to enamor readers of his position or the Catholic blog he represents. Yet I think he deserves a response (however meager) …
I'm sure everyone's response to the title of this post is a variation, more or less, of "well, duh!". But remember who it's coming from: the guy who is always insisting on the importance of moderate rhetoric, reasonable discourse, etc.
I just want to be clear that I recognize that sometimes, it's all for nought.
The recent personal attacks and invasive investigation of Joe the Plumbers personal life is a scary thing.  Joe the plumber represents the everyday American, striving to better his lot in society.  By sheer coincidence Joe the Plumber was able to ask an innocent question to the Democratic candidate for president that seemed to put Senator Obama on the spot.  Then all hell broke loose.
I can understand if the far left goes far in their vitriol when their candidate was put in an unsavory position, but when the mainstream media began to jump all over Joe the Plumber I actually got a bit concerned.  I'm all for the vetting of candidates and hard-nose journalism, but the vitriol and aggressive journalism being exerted upon the McCain campaign and their supporters is practically non-existent on the Obama camp.
"If you look at the victories and failures of the civil rights movement and its litigation strategy in the court. I think where it succeeded was to invest formal rights in previously dispossessed people, so that now I would have the right to vote. I would now be able to sit at the lunch counter and order as long as I could pay for it I'd be o.k. But, the Supreme Court never ventured into the issues of redistribution of wealth, and of more basic issues such as political and economic justice in society.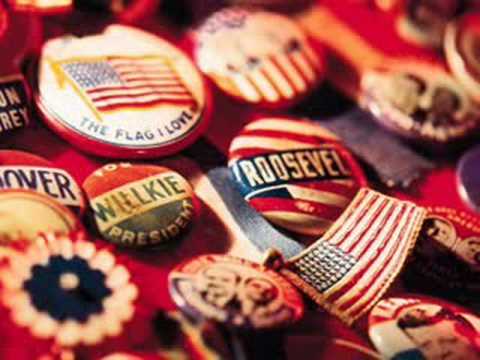 Courtesy of Rich Leonardi at Ten Reasons, Catholic Answers' voter's guide for serious Catholics.